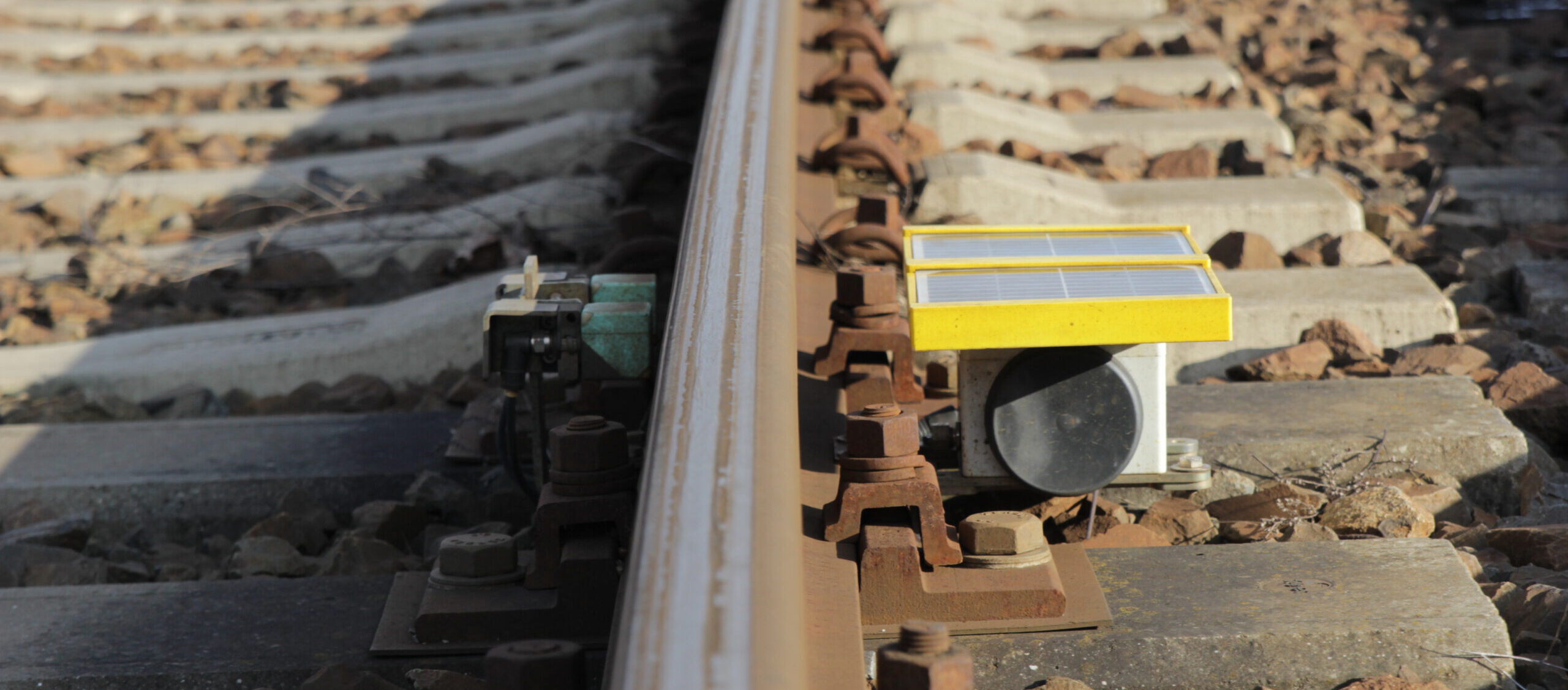 Modern axle counting
Count railway axles smarter
Simple. Sun powered. In real-time.

Operate tracks safely and economically.
Get your sidings ready for traffic growth with axle counting for track occupancy
Many say there is no money to be made in rail infrastructure. For most infrastructure managers, costs exceed revenues. Raising the necessary funds from owners or public grantors is a constant and often frustrating struggle.
Nevertheless, as a railroad operations manager and managing director, Dirk Munder knows these hardships from his own experience because he has been with works railroads, service facilities and railroad infrastructure companies for more than 20 years. In his railroad engineering office Munder, assistance with these issues is daily practice.
As a result, railroad engineer Dirk Munder has developed the "Munder Railtec" axle counting product so that infrastructure managers can earn more money with their existing track capacity and participate in the politically desired traffic growth on the railways. Together with the clever technology of the Munder Railtec modules at the recording points, which has been in use at various railroads for many years, you get a uniquely innovative product.
With its web portal, Munder Railtec solves requirements from Article 6 of the Regulation (EU) 2017/2177 on access to service facilities and rail-related services.
Earn money with axle counting in three simple steps

Consulting
Our experts will work with you to determine the best recording points for optimized track capacity management.

Installation & Training
We take care of the installation of the Munder Railtec modules for axle counting. Your employees will be well trained in the software.

Earn money with tracks
The web application gives you a quick overview of what's happening on your tracks from anywhere in the world.
Benefit from day one with Munder Railtec axle counting
Immediately after the installation you get access to the journeys over your siding. You can see how many locos, wagons or simply axles have passed the recording point. This makes you flexible when it comes to billing models against railway undertakings (RUs). Get a quick overview of track occupancy and track utilization with this special axle counting system. The data is processed precisely for your purposes and can also be retrieved for the past in order to make important findings.

Billing
► Quickly record all billing-relevant trips
► No need to clarify discrepancies with the customer
Monitoring
► Continuous monitoring of critical sections
► Evidence of unsafe situations
► Timely and fast evaluation of data


Dispatching
► Optimization of track usage
► Clear orders to staff for the right track section
► Avoiding insecure situations during parallel movements
Maintenance
► Ensure high availability of the infrastructure
► Optimize maintenance of tracks and switches


Management
► Monitoring of the services provided
► Identification of leading indicators
Connect with us
* Mandatory fields.
Perfect technologies for vehicle recognition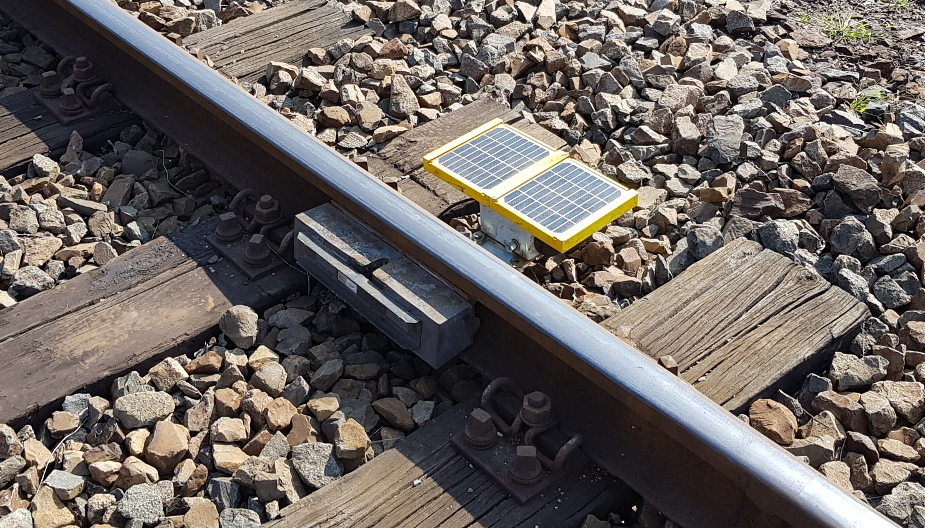 Munder Railtec-Modul for axle counting
The rail module with a proven wheel sensor operates completely autonomously. Solar cells supply the technology with power, which is stored in a battery. The built-in telemetry unit transmits the axle count to the central server. The Munder Railtec module does wheel detection anywhere in the track network and can be relocated at any time if vehicle detection requirements change.
Hand switch monitoring
Run up manual switches are a constant nuisance for every infrastructure manager. As long as there is no derailment, the damage to the switches and locking devices remains undetected. Combine the Munder Railtec module with our end position detector and you will immediately receive a message if the turnout is not in its end position or has been run up. For the statistics, the number of switching operations and the load per direction are also included.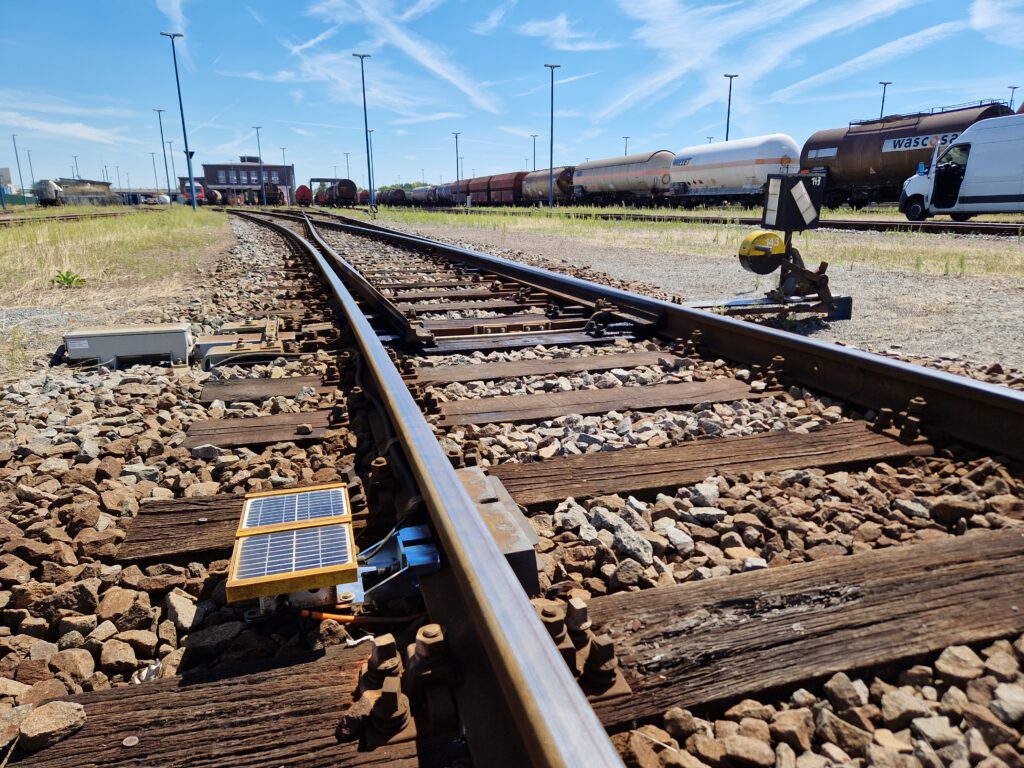 FAQ
Can I implement the Regulation (EU) 2017/2177 with Munder Railtec?
The Regulation (EU) 2017/2177 is binding for infrastructure manager of service facilities in the EU and requires in Article 6 the provision of real-time capacity information in the form of a "web portal". Munder Railtec displays the current track occupancy in real time. You can expand your user group for this view of the data at any time .
Will my data be resold?
All data collected by the Munder Railtec rail modules and further processed on the server is your property. We do not resell data directly or anonymously.
Does special software need to be installed in the company?
No, the Munder Railtec modules are connected to a central server operated by Eisenbahntechnik Munder GmbH at a data center in Germany. To access your data, you only need an internet browser (recommended: Chrome, Mozilla). Normally no company firewall settings are required.
What happens in the event of a malfunction of the axle counter?
The wheel sensors and the radio transmission are constantly monitored. In the event of a radio interruption, the axle counter continues to operate and the data is supplied subsequently. If an on-site operation should be necessary, Eisenbahntechnik Munder GmbH will organize a technician.
Are additional users subject to a fee?
No, the billing basis is the number of rail modules. Any number of users with different permissions can be created.